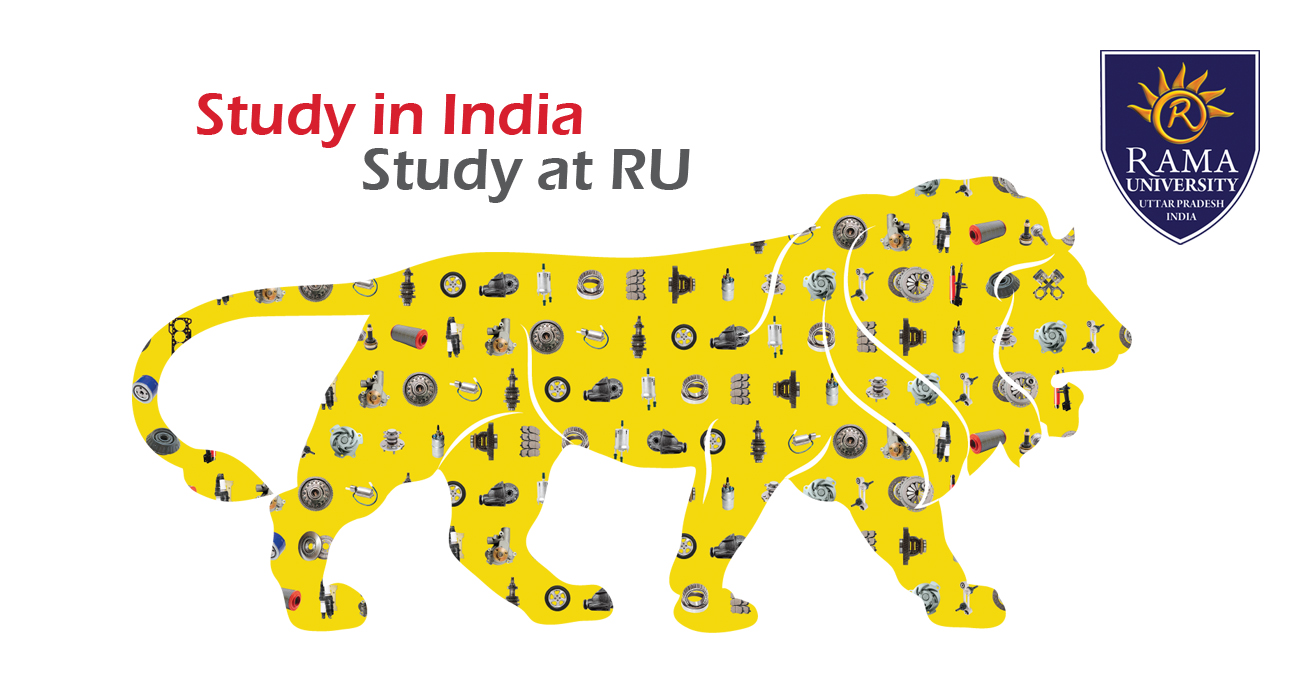 Why not study in India?
India is changing. From just a nation which is proud of its diversity in cultures and religions, Inida is becoming a youth empowered nation where every 3rd citizen will be a youth by the year 2020. With the ever increasing rate of modernization, india has become a country with new oppurtunities budding with every new day.
In such a fast growing economy, the oppurtunities are enormous. From different MNC's and IT hubs to the rising universities for all sorts of education, India is florishing in every field.
The education system of India is as encompassing and as diverse as its history, making studying in India unlike anywhere else. India is th country which is home to the world's largers unirsity by enrollment, Indira Gandhi National Open University, with 3.5 million students.Also, India's higher education system has 575 university-level institutions, including:
42 central universities, controlled by National Department of Higher Education.
243 state universities, run by state governments
130 deemed universities, autonomously runcentral universities, controlled by National Department of Higher Education.
53 private universitiescentral universities, controlled by National Department of Higher Education.
33 institutes of national importance, deemed to be of special importance and typically focus on science and technology
With these facts, Today, we Indians stand upright under the bright guidance of our Prime Minister, Mr. Narendra Modi, whose main motto is to bring out the best in India. "I call upon you to widen the horizon of thinking of your students. Encourage them to think critically about broader issues concerning our Nation, society and the environment. Our goal must be to create good Citizens who are capable of preserving the past and creating the future", says our Prime Minister addressingall the teachers of the country on the occasion of Teacher's Day. Skill India, one of his main ideas focuses on the idea that each student, ready to step in the economic world should possess well honed skills and not just a degree. Having said all this the question doesn't remain "Why study in India?", rather it becomes "Why not study in India?"
Some of the advantages of studying in India are:-
• International Recognition: Indian Universities and Institutions have made a huge contribution towards the research and development in areas of science ranging from agricultural engineering to ocean engineering. Also, in traditional subjects like arts and humanities and applied physics, chemistry and mathematics.
• English Medium: English has been recognized has a global language.India is third largest English speaking population in the world. All the universities and educational institutions around India use English as the medium of communication.
• Friendly Environment: Right from "Namaste" to our country's motto "Atithi-devo-bhava" , India has lend a very friendly environment to everybody around the globe.
• Quality Of Education: The National Policy on Education, framed by the government of India in 1980's ensures the formation of standardized guidelines for enfrcement of Quality Of Education.
Also, it is mandatory for Indian Institutions to be recognized by the appropriate National Level Statatory bodies established by the Government Of India viz NAAC, UGC, AICTE, DCI, MCI etc.
• Affordable Education: With the maximum population as "Middle Class" , Indian Institutions provide world class education at affordable academic expenses as compared to other educational destinations.
Indian Education is going under "smart" change in the year 2015. With the new policies like Make In india, Skill India coming into play, India is already to compete with any other country to provide the best education environment. So, to make in India; Come, Study In India!