Life sciences and biotechnology are the key areas to boost the growth of industrial sector and also to make the agriculture sector sustainable. The need of it is, the solutions are found for better health, environment, sanitation, exploration and exploitation of aquatic and marine resources, through knowledge economy. It is era to develop devices, products, processes and tap bio-diversity and utility of traditional knowledge for the holistic development through affordable technology. With help of Information and Communication Technology (ICT) and knowledge generation, challenges in technology frontier can be addressed by bringing excellence and innovation through research and development. Vast opportunities exist in the sector of biosciences and biotechnology through entrepreneurship development among the youth. The discipline of biotechnology can survive only through interdisciplinary approach with the umbrella of large number of areas, research, infrastructure, wet-labs, computing and engineering system by investing in advanced infrastructure to promote early start-up stage to the next level and to be ready for growth and expansion.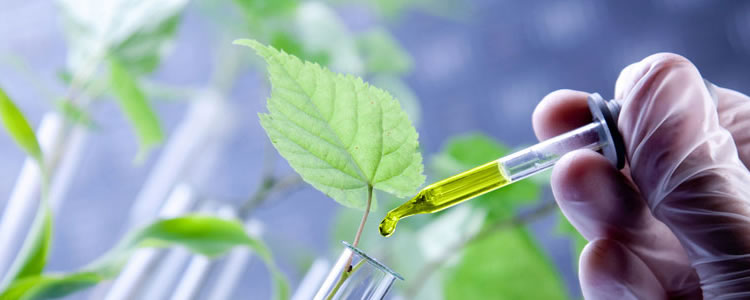 Its applications are such as developing various medicines, vaccines and diagnostics, increasing productivity, technological solutions improving energy production and conservation and biodiversity for sustainable agriculture, sanitation etc.
Skill development in biotechnology involves activities such as research innovation, publication of papers, research, discoveries, biotech ventures, company profiles, quiz, mock interviews, laboratory skills etc. The life sciences discipline facilitates one to one interaction between the students and the experts from academic institutes and industry through innovative learning process.
Biotechnology researchers are engaged in study of both plant and animal life, and living organism at the molecular level to understand their place in nature. The research often uses genetic manipulation to try to improve agricultural production, pharmaceutical products, medical treatment, or mitigation of environmental pollution. Researchers may work for laboratories in the pharmaceutical industry or elsewhere, or for public institutions, including universities and organizations such as the immunology Institutes. Research scientists often investigate the DNA and RNA of bacteria and viruses, as well as the genetic makeup of animals, plants, and people. They are also involved in developing disease or insect-resistant crops through the insertion of genes, therefore limiting the need of use of pesticides, and inserting human insulin-producing genes into bacteria to create miniature insulin producing factories. These researchers may also be asked to perform DNA comparisons to help law enforcement officers in criminal cases.
Marine biotechnology research, apart from looking for the treasure of the sea is also engaged in exploring new anti-cancer drugs derived from marine invertebrates. Marine environmental research focuses on bioactive molecules and novel compounds, solutions for restoring wetlands and estuaries that are contaminated with pollutants.
Biotechnology has been a fast growing sector. It offers vast scope for entrepreneurship as well as for career development.
Rama University Uttarpradesh, Kanpur